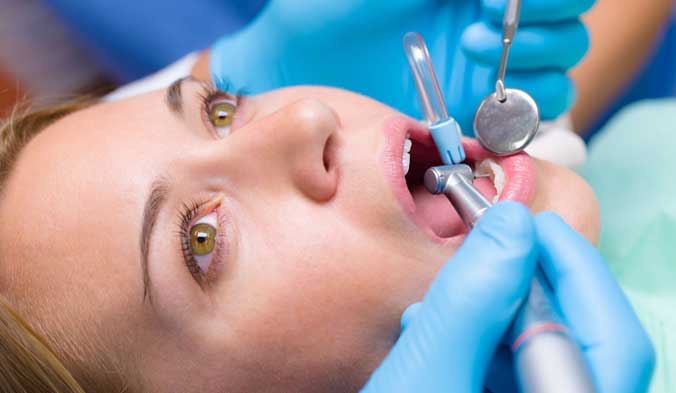 General dentistry also known as family dentistry, encompasses the oral health care needs for patients of all ages. General dentists provide services over a wide range of dental care issues. They manage the overall oral health care needs of the whole family. General dentistry at East Side Dental, Bundaberg, include general check-up, cleanings, gum care, root canals, fillings,  and preventative dentistry.
Pay Later Options available at East Side Dental



Our pay later options include Afterpay and zipMoney. You can choose whatever suits you.
COMPREHENSIVE CHECK UP:
The Australian Dental Association recommends you see your dentist every six months for a comprehensive dental exam. Besides, maintaining good oral health is crucial in avoiding pain and tooth loss. Also, neglect leads to expensive restorative dentistry procedures. East Side Dental, Bundaberg, provides complete dental exam to check for any potential problems such as tooth decay, enamel wear and gum disease.
We recommend a comprehensive exam every six months so that we can manage small dental problems before they grow into a more complicated issue. It's important to detect gum disease early as it can lead not only tooth loss but to other serious health issues. Above all, advanced gum disease is linked to cardiovascular complications and oral cancer. Finally, untreated cavities can destroy an entire tooth and affect the surrounding tissues.
An oral health exam at East Side Dental involves:
Complete examination of all teeth for decay or any other pathology
Digital X-rays
Oral / mouth cancer check
A check for wear and grinding of teeth and any cracked or fractured teeth
Oral hygiene instructions
Complete treatment planning
PREVENTIVE DENTISTRY:
What Is Preventive Dentistry?
Firstly, preventive dentistry involves best practices for keeping the gums and teeth healthy. Besides that, proper dental care avoids gum disease, prevents cavities, and reduces enamel wear. Steps you can take to keep your gums and teeth healthy:
Brush Your Teeth
Floss Daily
Rinse your mouth after eating
Eat a Balanced Diet
Teach your children
TOOTH COLOURED FILLINGS, INLAYS & ONLAYS
Tooth coloured fillings are done to replace missing tooth structures which are decayed, chipped or fractured.