Dental Clinic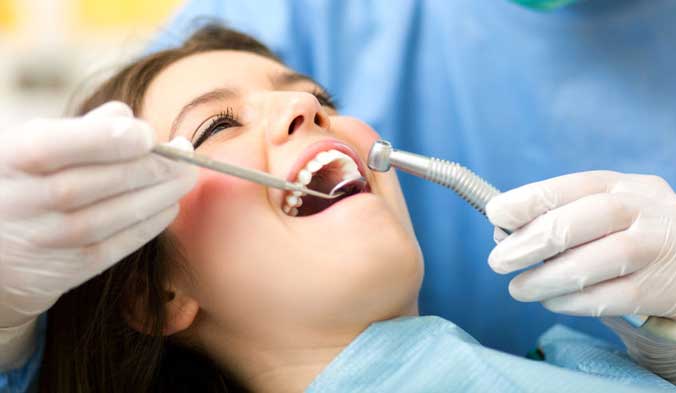 Looking for a good local dentist near by? Your search for an affordable family dentist ends here. Our dentists, Dr. Ajay and Dr. Jenny, are experienced and gentle, just the right doctors for your entire family. CALL (07) 4151 7305 for an appointment.
Finding the right family dentist can be difficult at times, a number of questions pop up; are there kids dentist near me? who is the best dentist near me? are dentist cheap and affordable? Do I need tooth implantation? Where to go for tooth pain and tooth ache? Any dentist close to my area? Do I need an appointment or do I just walk in? Where do I find good dental care?
Answer to all your questions is right here. CALL (07) 4151 7305 to know more.
Our dental services include: Oral Hygiene, Teeth Cleanings, Dental Bonding, X-Rays, Check-Up Exams, Crowns, Porcelain Veneers, Teeth Whitening, Tooth Extractions, Tooth Restoration, Cavity Filling, General Dentistry, Cosmetic Dentistry, Children Dentistry, Implant Dentistry, Root Canal Treatment, Wisdom Tooth Removal, and Dentures. We also equipped with pain free injection system and sedation dentistry.
We service not only Inner Bundaberg area like Ashfield, Avenell Heights, Avoca, Branyan, Bundaberg Central, Bundaberg East, Bundaberg North, Bundaberg South, Bundaberg West, Kensington, Kepnock, Millbank, Norville, Svensson Heights, Thabeban and Walkervale, but also welcome surrounding areas like outer Bundaberg-Burnett area, Kolan area, North and West Burnett area, Isis area, Bargara, Qunaba, Moore Park, Elliott Heads, Coral Cove, Sharon, Childers, Coonarr, Woodgate, Mount Perry, Gin Gin, Monduran, Rosedale, Baffle Creek and Gayndah.
Our Dental Practice is located in 16 Princess Street,Bundaberg East,QLD-4670. Contact our dental office for after hours appointments. Check out our dental plans.